Spa Lé La
A NEW BRAND OF LUXURY FOR THE MODERN PARENT
To us, luxury isn't about over-the-top promises or outrageously priced treatments.
We know that in a mother's world, even one hour of peace and quiet can be her greatest extravagance.
And we understand that just getting out the door can be a monumental task. That's why if you're running late, we'll greet you with a smile and the understanding that life is complicated.
Your kiddo gets comfortable in our children's center, while you're welcomed into our calming spa sanctuary.
Come spend the afternoon getting pampered. Or retreat to one of our private rooms for a bath and a nap.
Never feel rushed. Trust we have it all covered. At Spa Lé La we roll out the red carpet because every mom deserves star treatment.
---
Sara Eaglewoman: Healer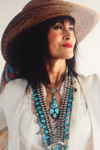 When Sara Eaglewoman was quite young her family recognized that she had the gifts of intuitive vision and the ability to heal. She is known by many as the Urban Shaman, one who practices the ancient ways bringing them to life to heal and transform in today's world. She brings the gifts of the Eagle to the trenches of today's society and ones own personal life challenges.
Eaglewomans transformational healing work clears, moves and cleanses energies which are stagnant or blocked so that prosperity, abundance, health and happiness may reside. Through divine alchemy she realigns and redesigns your physical and ethereal bodies going right to the core of where dis-ease originates, so that one may rapidly shift, heal and elevate, creating an expansion in your life beyond what ones linear mind can comprehend. Eaglewoman heals through the purest of hearts, living in, healing, discerning and teaching with her heart mind. Eaglewoman is an Alchemist of the soul. Whether in Private Session, Ceremony or Workshop Eaglewoman is always Healing, Realigning and Teaching.
To reach Sara please visit
saraeaglewoman.com
---
Rapaport Dermatology of Beverly Hills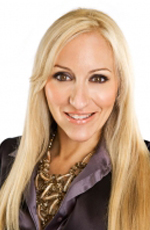 Trina Renea worked in Dr. Vicki Rapaport's office for 8 years and still refers many clients to her office. We highly recommend her.
---
Dr. Dubow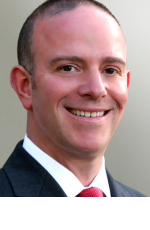 We refer Dr. Dubow for any skin cancer or questionable spots on the face. He is very thorough with his mole checks.
Dr. Dubow the only Doctor in town that we know of that has the "Alex" laser to take off large brown spots.
Dr. Dubow is most well-known for his special expertise in skin pathology, giving him a unique ability to treat moles, skin cancers, and complex skin growths/lesions. Dermatologist Dr. Dubow is also extremely well versed in cosmetic treatments such as Fraxel laser resurfacing, V-beam for redness/rosacea, tattoo removal, sclerotherapy for leg veins, Botox/Dysport and dermal fillers such as Restylane and Juvederm.
---
Dr. Alexander Rivkin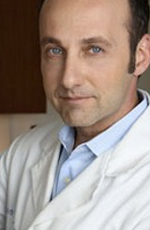 We love this man when it comes to botox and fillers. He is a true face sculptor. A true artist.
The pioneer behind Non-Surgical Rhinoplasty (sometimes called the ten minute nose job), Dr. Alexander Rivkin is a Los Angeles cosmetic surgeon who practices with skill, expertise, and compassion.
To reach Dr. Alexander Rivkin please visit
westsidemedicalspa.com/about/dr-rivkin
---
Dr. Jonathan Hoenig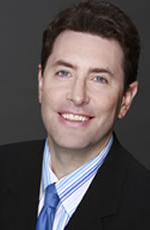 If you are thinking about any type of facial surgery, including neck and eyes this is your doctor! He is truly amazing. He is real. He is kind. His patients love him.
To reach Dr. Jonathan Hoenig please visit
la-plastic-surgery.com
---
Lily Sheen: Shamanic Healing Arts practitioner and Soul Whisperer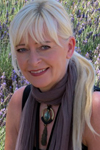 Lily is a Shamanic Healing Arts practitioner and Soul Whisperer offering intuitive, shamanic and spiritual counseling, elemental life-coaching, relationship, couples and career counseling, Reiki (Usui, Karuna, crystal), breath and mantra work, shamanic soul journeys, spirit of the drum healing, guided meditation, past-life regression, chakra balancing, hummingbird flower essence therapy and house-clearing.
Lily began her spiritual journey growing up in the English countryside, where she encountered her first teachers within nature and the spiritual realms.
Throughout her life, she has deepened her learning of Spirit and earth medicine to become an open channel, enabling her to follow her passion to help, heal, guide and teach others to embrace their own soul's truth.
Working openly in the presence of Spirit with her power totem, Spirit Wolf, and with the help of spiritual guides, angels, ascended masters and animal totems, Lily honors her ancestral roots by blending Celtic, Native American and yogic healing traditions with ancient earth medicine. With her warm, compassionate and down-to-earth style, Lily supports and empowers her clients with unique and transformative sessions.
Inspired by her love of nature, Lily can often be found viewing the world around her through the lens of a camera and creating nature-inspired jewelry for her Calico Sky Arts jewelry line.
If you are ready to make positive changes, access your inner wisdom, align with what is truly possible in your life and move forward confidently on your path, contact Lily for more information and to schedule a session. Lily offers sessions in-person, by phone or via Skype worldwide.
To reach Lily call 323-333-0071
or email lilysheen@live.com
www.soulwhispering.com
www.calicoskyarts.etsy.com
I would recommend going to see Lily to anyone who feels they are in a bind with a problem and would like advice. Lily brings a lot of positivity and healing but also, as another reviewer mentioned, a sense of empowerment which is exactly what I needed in my situation. She really did change my life, as I realized I needed to change the conversation I was having not only with my family but with myself. She gave me validation of my feelings which she gave me immediately and helped the healing process for me. Highly recommended.
—Latte K., Yelp